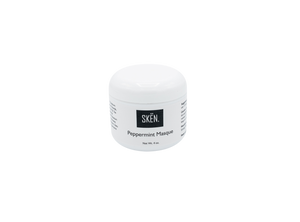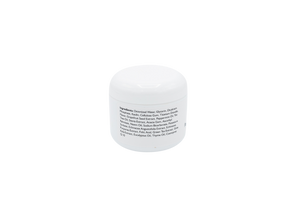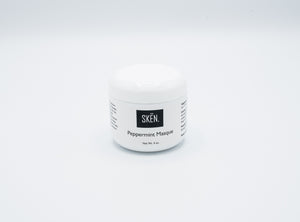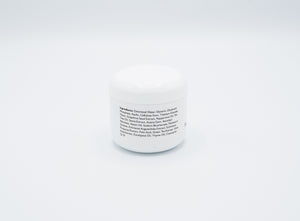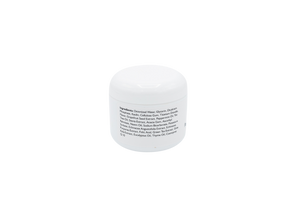 Peppermint Masque
Product Details
Peppermint Masque is great for removing excess oil, deep cleaning your pores. It is also a great purifying regimen for your face without leaving your skin extra dry.
Benefits:
• Nourishing and soothing
• Softens the skin
• Revitalizing & refreshing
• Purifies skin & cleans pores
 Typically our masque is applied as part of your night regimen. As this is real peppermint we encourage you to avoid the eyes and you May even need to close your eyes till it subsides.  We recommend using once a week  
To apply: 
Wash face with one of our cleansers. 
Use a brush or Dip your fingertips into the mask and scoop out a quarter-sized amount.
Spread evenly across your face, starting at your upper neck and working your way up your face.
Avoid your lips and eyes.
Most masks, except those labeled as overnight, should be worn 20 minutes at a time, up to 1hr if you can avoid drying out your skin.
Use lukewarm water and your fingers to gently rub the mask off your face.
Use a clean wash clothe to remove left over residue 
Avoid vigorous rubbing.
Gently pat your face dry after rinsing it off.
Apply NIGHT SPA after 
Ingredients: Glycerin, Deionized Water, Dicalcium Phosphate, Cellulose Gum, Titanium Dioxide, Kaolin, Peppermint and Mint Oil, Grapefruit Seed Extract, Tea Tree Oil, Stevia Extract, Acacia Gum, Ascorbyl Palmitate, Neem Oil, Sodium Bicarbonate, Echinacea Angustofolia Extract, Echinacea Purpurea Extract, Gotu Kola Extract, Green Tea Extract, Folic Acid, Potassium Sorbate, Eucalyptus Oil, Thyme Oil, Coenzyme Q10
4oz