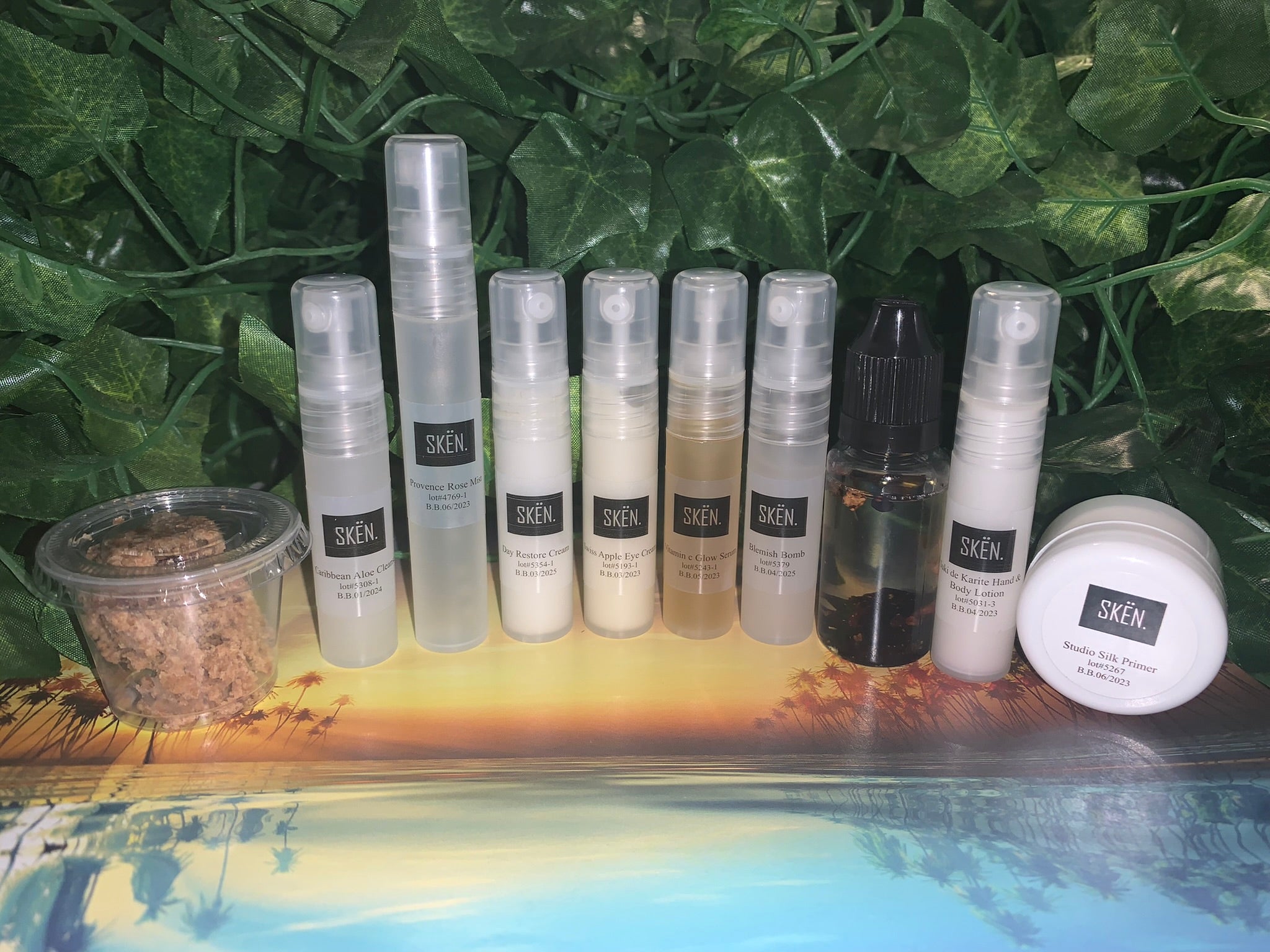 Shine bright the morning after or even just while on vacay. Either way our Essentials pouch has what you need to amplify your glow.
(This is a multi use pack, a little goes a long way)
Products Contained (1) of each
- Travel Pouch
//Face//
- Caribbean Aloe Cleanse or Microderm Polishing Crystals (based on availability)
- Provence Rose Toner or Multi Active Toner (based on availability)
-...
---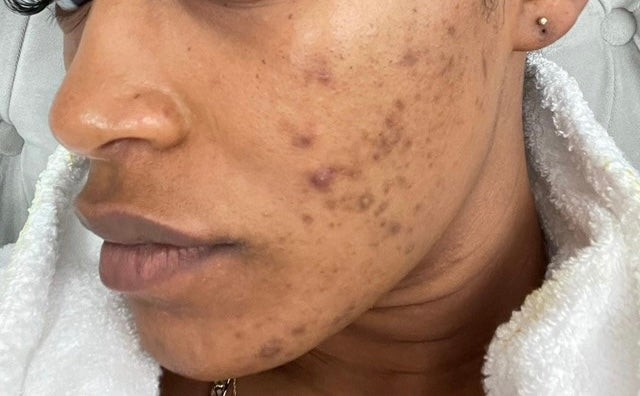 Although we do not have a product that targets hyperpigmentation or discoloration by itself (at this time) here are a few items that can help. 
Hyperpigmentation or Discoloration refers to any darkening of the skin, whether it's dark spots, melasma, acne scarring or a whole host of other conditions.
Dark spots and discoloration pop up due to both internal and external factors, such as unprotected sun exposure over time, inflammation from chronic health conditions or skin injuries.

When dealing with this, it's important to understand that in some cases, the damage is done. However,...
---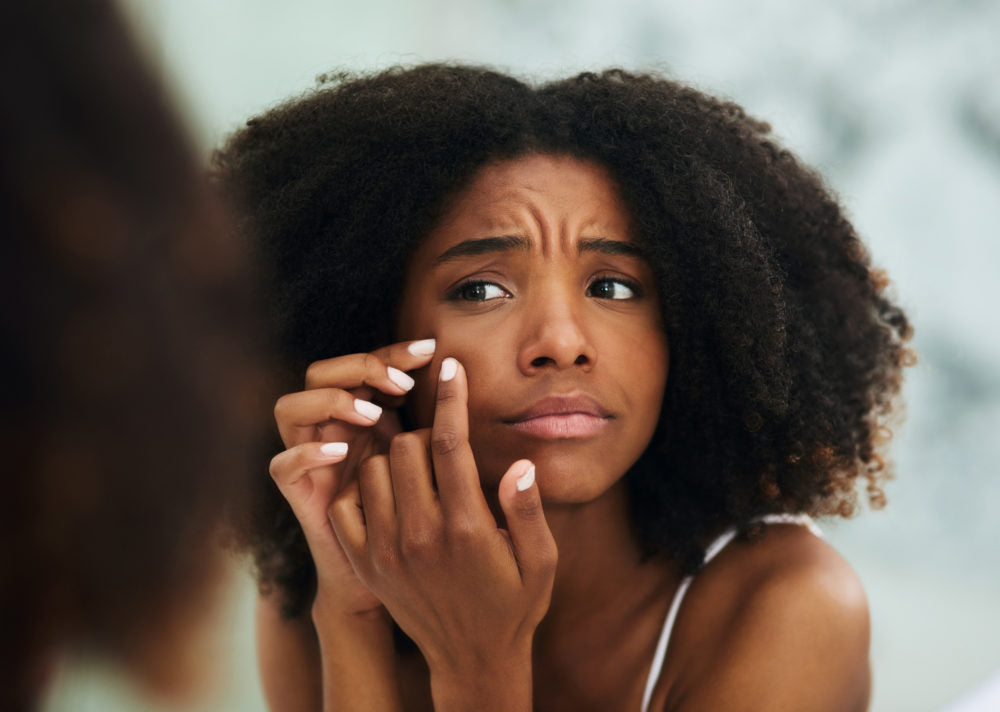 Here are products that will help control breakouts and marks associated with it.
Microdermabrasion Polishing Crystals
---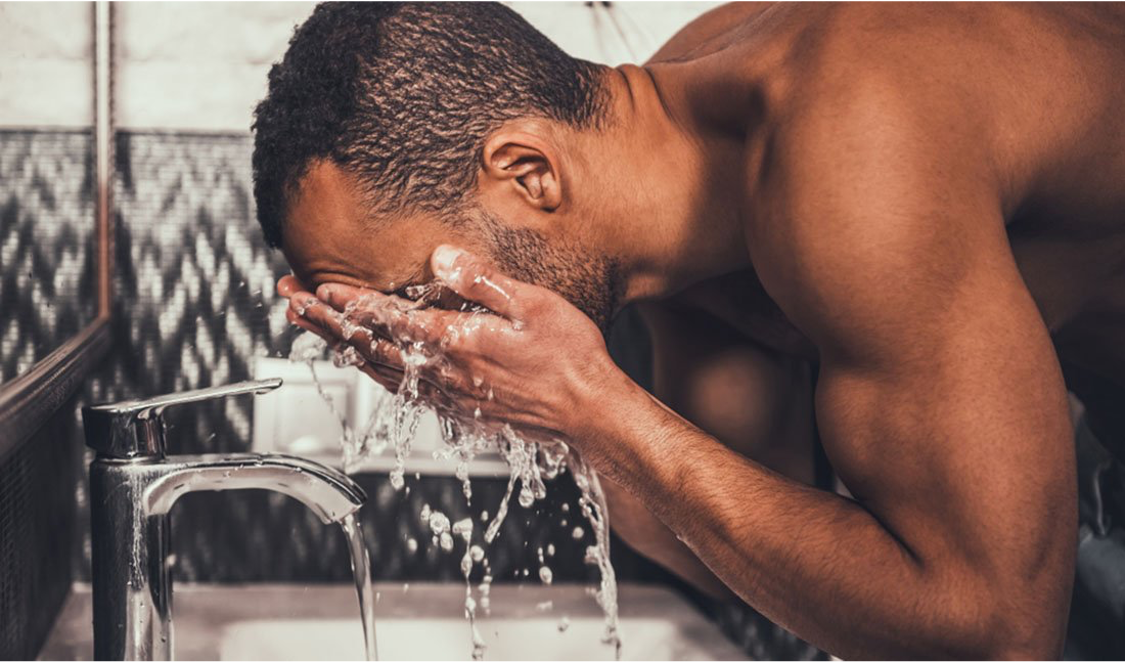 Our products are very concentrated and a little goes a long way. We want you to be able to enjoy our products for at least a 3 month supply.  Some of our customers have claimed to achieve up to 6 months of use. 
Whether you have oily, dry, or combination skin we have products designed for you.  The following list will help you pick the right products for your amazing skin.
(Sun) Daytime Regimen
Cleanse
Tone
Vitamin C
Moisturizer
(Moon) Nighttime Regimen
Cleanse
Scrubs
Tone
any Serums & Treatments
Eye Creme
Moisturizer
So what...
---
You ever wake up and look in the mirror hoping that what you don't like seeing is just a figment of your imagination?
That 'mark' that shows up on your face out of nowhere and looks like you came back from your last camping trip with a bug bite?
Yea, its' called a pimple, a 'bump' a trail of unwanted small bumpy traces that none of us would wish on our worst enemy.
No thanks to my sensitive skin,...